I'll be going to America this month, on holiday in Orlando! I'm extremely excited to go back to my favourite place on earth. While I am there, I'm hoping to do a lot of shopping and of course that includes beauty products, so I thought I'd share with you some of the products that I am hoping to purchase.
#1 Coty Airspun Translucent Powder
I've heard some amazing things about this powder and its from the drugstore. It's apparently incredible for baking and it lasts a very long time so if I find an Ulta, I definitely want to get my hands on it.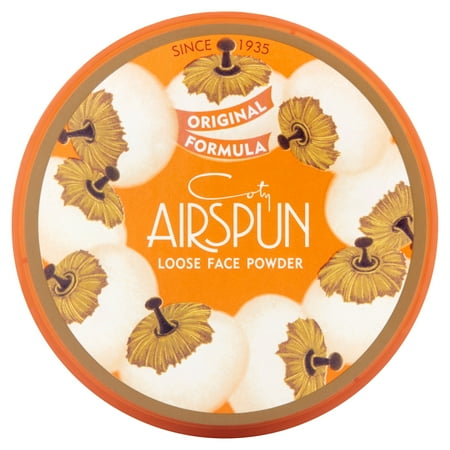 #2 Real Techniques Miracle Complexion Sponge
I already have this and use it every time I do my makeup, but I need to replace it. I've had it for about 4 months and it's super stained and probably not great to use on my skin anymore so whilst I'm in the US I'll buy a new one. Mainly because it actually works out cheaper than it would be to get it from Superdrug.
#3 Mario Badescu Rose Water Spray
I'm on my last few sprays of my cucumber spray and it's actually devastating but they sell Mario Badescu in the US (obviously) so I really want to get the rose water one. I love the cucumber one but because the rose water spray is so popular, I want to give that one a go and see which one I prefer.
#4 ELF Eye Brushes
I've heard really good things about ELF makeup brushes from YouTubers and they're only a couple of dollars so I want to get my hands on some eyeshadow brushes as I have enough face brushes but I could do with more eyeshadow blending brushes and crease brushes etc
#5 Rimmel Stay Matte Powder
I've hit pan on my powder and I can tell that I'll need a new one soon, so whilst I'm there I may as well pick one up. Believe it or not I've never tried the stay matte powder and it is highly raved about.
#6 ELF Mist and Set
I'm in need of a setting spray and ELF has one for less than $5 that is suppose to be really good.
#7 Ardell Demi Wispies Lashes
This is a cult favourite in the beauty industry so I want to give them a go. I'm getting better at applying lashes. It still takes me 500 hours but I can get them on.
#8 NYX Pigments
They look so pretty and they sell them cheaper over there than in the UK.
So these are all the things I can currently think of, but I'm sure I'll return home with more. I might to a haul of everything I buy over there, but we'll have to see.
Thanks for reading,
Have a great day X